Chris has been writing in one way or another for as long as he can remember. In addition to writing for the pure fun of it, he has done free-lance work for outdoor magazines such as Trapper's World, and Wildlife Control Technology, as well as local newspapers Broader View Weekly and Star Gazette.
Additionally, for more than fifteen years he has been the guitarist and vocalist with Celtic rock group, Kilrush, appearing at many major music festivals and venues throughout New York and Pennsylvania.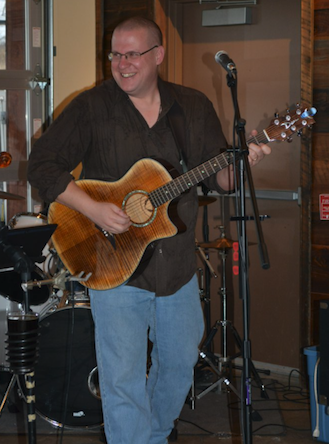 In addition to writing, his interests include gardening, reading, and collecting vintage action figures with a heavy emphasis on Star Wars. Chris is a die hard Star Wars fan. Yes, even the most recent trilogy.
Chris lives in Upstate New York with his wife Abby and two sons, Andy and Matt, as well as some chickens, some goats, and one spoiled dog.