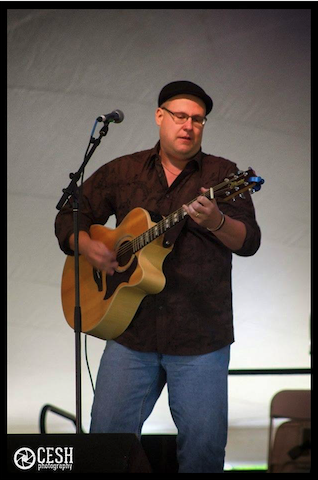 Music has always been an important part of my life. My very earliest memories involve music, and growing up listening to folks like John Denver, ABBA, The Doobie Brothers, and a host of others. I vaguely recall some weekends falling asleep to the sounds of guitars playing downstairs.
It wasn't until later in life I tried to learn guitar. I went out and bought a sharp looking electric, an amp, and a fancy hardshell case. The kind those guys on MTV used. One night I took it to a family gathering where there would be picking and singing. Except there was no place for that shiny new electric guitar, and I was handed an acoustic to play.
I was hooked. The next day I took the whole rig to the music store and swapped it for the guitar that sits by my desk as I type this today.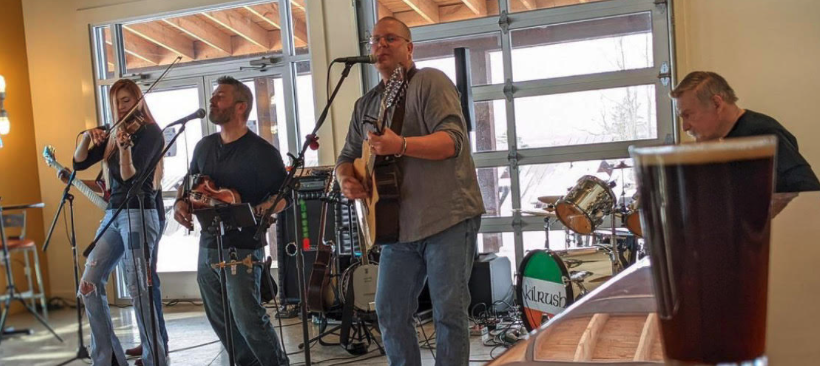 Still I didn't do a whole hell of a lot other than plink away in my bedroom. I taught myself to play chords using "fake books" containing songs I knew. Then after a while the guitar started to gather dust.
Years later we started going to a local pub that featured Irish musicians on Sundays. I remember thinking, "That looks fun." Not six months later I met Tim, one of the musicians, when he came to work at the hospital where I was also employed. Talk turned to music, and I mentioned admiring the bodhran, an Irish hand drum, ( I'd seen it played in this scene in Waking Ned Devine… an excellent movie ). So when we both had the day off, we took a road trip to go get me one.
That $150 drum was the start of an adventure I never could have imagined.
In the years since, I've put down the bodhran, picked up the guitar again, and, while still not the greatest guitarist, I've somehow managed to play music with the best friends a guy could ask for and been blessed to share the stage with bands and entertainers from all over the world. Some of whom I'd listened to long before.
Over the years, I've tried to walk away from it a time or two. And while I'll admit, I still grumble about the travel and lugging all that stuff around, but it never lasted long. I enjoy playing music with my friends, and missed the fans too much, to walk away just yet.
So here I am. I don't know where this train is going, but it looks like I'm on it 'til the end of the line.